ABOUT
Kari's story begins in Voss, the small town caught between the Norwegian fjords and mountains, where she was born and raised. Kari`s Norwegian heritage has not only given her a talent for skiing, but also an eye for design and a unique passion for creativity. Even during the height of her skiing career, Kari somehow found ways to develop that creativity.In between training and competing, you would find Kari knitting beanies and customizing her own ski wear. Creating designs that were to become so popular amongst friends and fellow skiers around the world, that in 2002 she decided to turn her hobby into business. And so the Kari Traa brand was born.The Kari Traa collection has grown from that small selection of feminine headgear into a complete, extensive brand for active girls. A strong color palette, an unmistakable design and the highest technical quality is found in every item, from underwear to outerwear.
MARIT TEE SEEMLESS
Comes in KPINK, EBONY GREY, & GLASS. This seamless shirt will be your new best friend all summer long. FEATURES *Quick drying fabric *Stretch fabric mapping for better fit and movement  *Flatlock seams for reduced chafing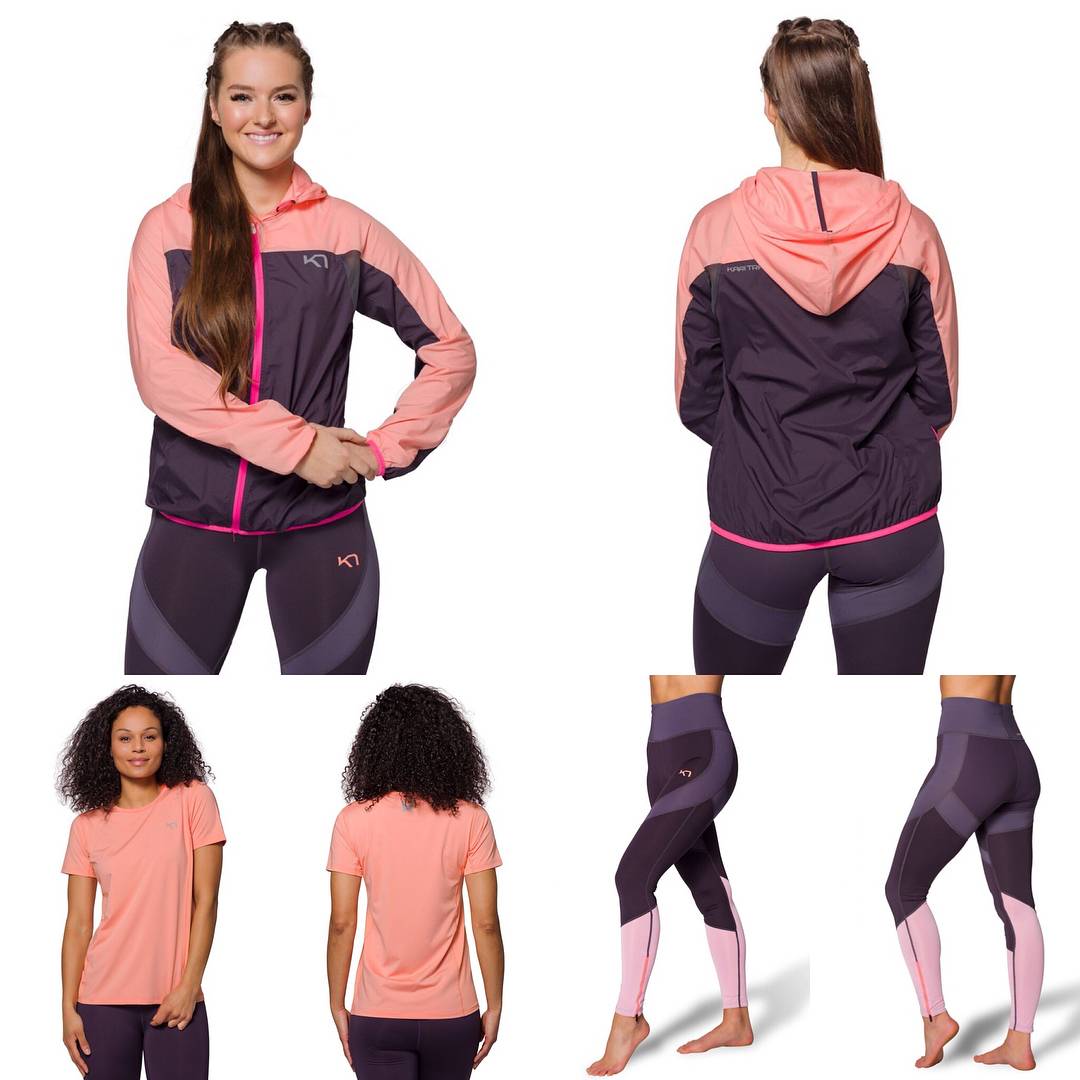 NORA TEE - TINA HIGH W/ TIGHTS
NORA TEE - Comes in Candy Coral and is comfortable, quick drying, 4 way stretch, a fit that moves with you. TINA HIGH TIGHTS- Comes in Black, Mauv and has a quick drying fabric, custom fit waist with adjustments, wide waistband for comfort  and coverage, 4 way stretch and damn sexy.
KARI TRAA BAG
FEATURES Adjustable shoulder strap, Removable Shoulder Strap, Carry Handles, Extended Zipper Pullers, Two Compartments, Laptop Sleeve
CAPRI
FEATURES -Quick Drying Fabric -Custom Fit Waist with Adjustments -4 Way Stretch  
MARIKA JACKET
FEATURES -Quick Drying Fabric -Welded Elastic Seams -Strategic Mesh Ventilation -Reflective for 360 visibility -Cuffs for Thumb Holes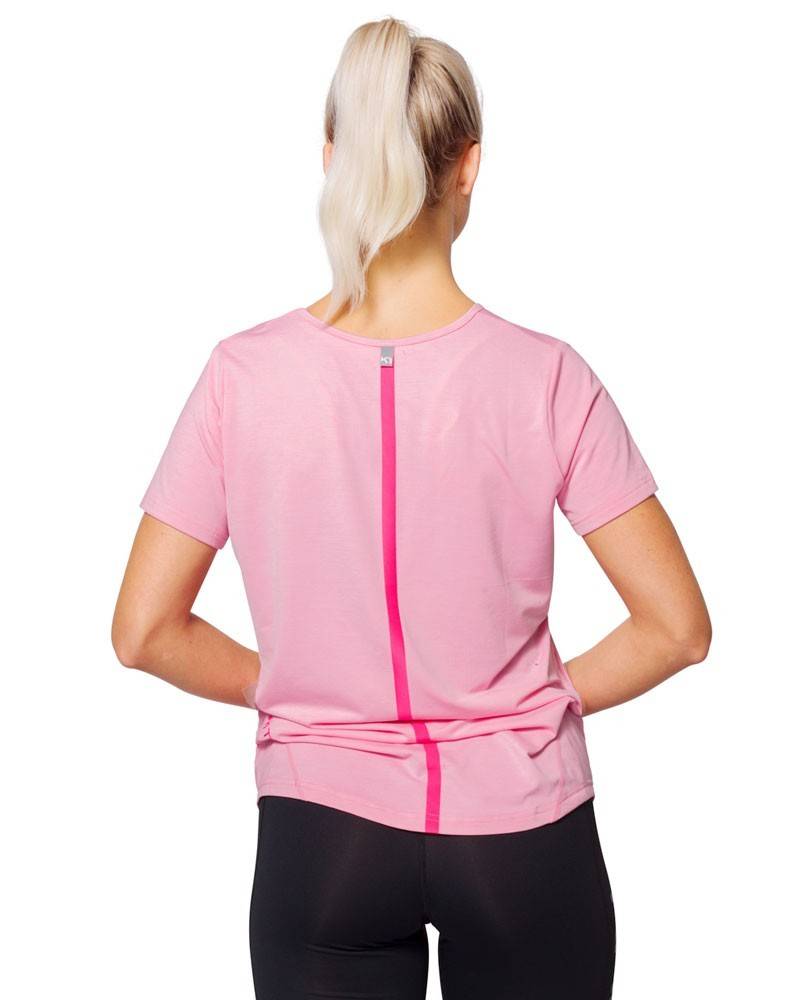 TORIL TEE
FEATURES -Quick Drying Fabric -Curved Hem -4 Way Stretch  -Reflective Details